Thank you for your interest in the Bellevue Suboxone Clinic.
Meet the Team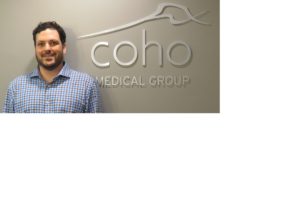 Scott V. Greenspahn, M.D
Board Certified in Internal Medicine
Scott Greenspahn, MD is a Diplomate of the American Board of Internal Medicine. He graduated from the University of Pennsylvania with a degree in biomedical engineering and received his doctorate in medicine from the University of Chicago Pritzker school of Medicine. Following this he completed his residency in internal medicine at the Hofstra University North Shore – Long Island Jewish Hospital program New York.
Dr Greenspahn has been working for years as a hospitalist, specializing in inpatient medicine in the treatment of complex disorders. He has treated many patients who have been addicted to narcotics, alcohol, and other illicit drugs with inpatient withdrawal protocols. He has embraced his change to primary care because of his interest in prevention of disease and his belief that medical costs can be reduced with careful attention to all the patient's health care needs. He is here to help with the pandemic of opiod addiction sweeping across the country.